Japan And South Korea Reach Settlement Over Wartime Sex Slaves
The deal includes an apology from the Japanese Prime Minister over the women, who were forced to work in military-run brothels in World War II.
Japan and South Korea have agreed to refrain from criticizing each other on the issue in public, and South Korea will also look to remove a statue symbolizing the women who were forced to work in the brothels.  This statue was erected by activists outside the Japanese embassy in 2011. The issue of the sex slavery had long been a source of animosity between South Korea and Japan. The latter occupied the Korean peninsula between 1910 and 1945.
Other women forced to work in the brothels came from China, the Philippines, Indonesia and Taiwan.
Read more:  http://www.bbc.com/news/world-asia-35188135
Japan signs off biggest ever defence budget as Senkaku tensions rise
Tokyo approves 5.05tn yen on defense spending to counter growing Chinese influence in the region.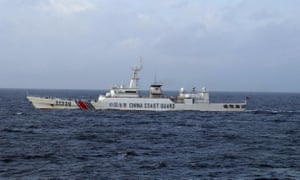 Wednesday 14 January 2015 01.03 EST
Old news but worth repeating since India is seeking to spend $2 billion ….
also in response to China's increasing military influence in its region.
Japan has announced its biggest ever defence budget in response to China's increasing military influence in the region and Beijing's claims to a group of disputed islands administered by Tokyo.
The 4.98 trillion yen (US$ 42bn) budget approved by the cabinet on Wednesday is up 2% from last year and marks the third straight increase after more than a decade of cuts.
The rise is in line with Japan's more assertive defence policy under the conservative prime minister, Shinzo Abe, as he seeks to counter Chinese influence and remove the postwar legal shackles from his country's military.
Read more:
http://www.theguardian.com/world/2015/jan/14/japan-reveals-record-defence-budget-as-tensions-with-china-grow